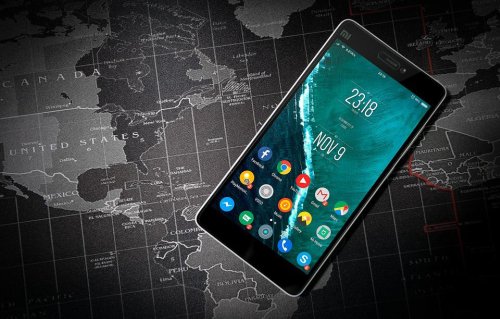 It's no secret that we Canadians pay some of the highest cellular rates on the planet. And when we travel the Canadian cell phone companies squeeze us even harder, charging up to $15 per *day* to 'roam like home' the moment you send a single e-mail in other countries.
To avoid these high prices many Canadians buy a local SIM card when they arrive at their destination country and use that instead.
Buying a local SIM card generally costs less than $20-$30 and gives you more data than a person is likely to use on their entire trip.


There are some inconveniences when doing this though. Namely...
• Not having the local SIM card already installed in your phone and ready to go when you land (unless you were able to get one shipped to you before your trip which usually costs more)
• Needing to track down a place that sells the local SIM card and package you want. They're often available at the airport, but that is also usually the most expensive place to buy one.
• If you're arriving late at night and stores are closed you might need to wait until the next day to begin your hunt for a SIM card.
• Having to physically install the SIM card into your phone and getting it all setup to use.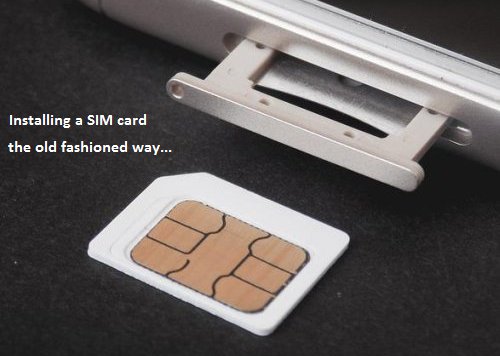 But things are getting a lot easier, thanks to e-SIMs (downloadable SIM cards)
With e-SIM technology you no longer have to physically find a store or kiosk with a local SIM card once you land in a foreign country.
You are effectively just downloading a local SIM card to your phone instead of physically swapping it out. Other than that, downloading an e-SIM is essentially the same thing as physically installing an actual SIM card.
This means while travelling you can take advantage of the cheap cell phone rates available in other countries, but without all the hassles mentioned above.
The popularity of e-SIMs was starting to gain some traction in 2019 and then, well, the pandemic hit and not many of us needed cell coverage in foreign countries.
With international travel becoming a reality again for many people in 2022 this might be the year they break through into widespread adoption.


How this works
Step 1: Does your phone support e-SIMs ?
Many of the latest cell phone models already support e-SIMs, and you'll see it supported by most phones going forward.
If you bought your phone in 2019 or later, there's a decent chance it supports e-SIMs.


Here are some examples of phones that support e-SIMs:
iPhone: XR, XS, XS Max, iPhone 11, 11 Pro, 11 Pro Max, 12, 12 Pro, 12 Pro Max,12 Mini, 13, 13 Pro, 13 Pro Max,13 Mini
Samsung: Galaxy Fold, Galaxy Z Fold 2 5G, Galaxy S20, S20+, S20 Ultra, Galaxy Z Flip, Z Flip 3 5G, Galaxy Z Fold 3 5G, Note 20+, Galaxy Note 20 Ultra & Ultra 5G, Galaxy Note 20 FE & Note 20 FE 5G, Galaxy S21 Ultra 5G, Galaxy S21+ 5G
Google: Pixel 6 & 6 Pro, Pixel 5, 5a & 5a 5G, Pixel 4 & 4a, Pixel 2


You can also find tablets and laptops that support e-SIMs such as:
iPad: (7th, 8th, 9th generation)
iPad Air: (3rd and 4th generation)
iPad Pro: 11 inch (1st, 2nd, 3rd generation)
iPad Pro: 12.9 inch (3rd, 4th, 5th generation)
iPad Mini: (5th, 6th generation)
Microsoft Surface: (Go 3, Pro X, Duo, and Duo 2)
Certain laptops and hybrid models from Acer, ASUS, Dell, HP, Lenovo, and Panasonic also support e-SIMs.
Even Apple and Samsung watches support e-SIMs.


If your phone doesn't support e-SIM technology directly, there is a way to make it compatible with e-SIMs using a special SIM card from eSIM.me but that's a little more complicated and the card itself costs about $40 CAD.
Or you might just be better off waiting until the next time you upgrade your phone, tablet, or laptop.

Step 2: Downloading an e-SIM for your next trip
Airalo

is the leader in providing a marketplace for downloadable e-SIMs from cell phone carriers around the world (190+ countries).
They make it all very convenient. Simply install the Airalo app (or visit the Airalo website), choose your destination and e-SIM data plan that you want, and download / activate the eSIM. Done.
Your phone is now using a local cell phone provider in the country you're visiting and taking advantage of the ridiculously cheap local cell phone rates without having to physically visit and buy a SIM card at a cell phone shop.
There are no subscription fees or anything like that. Just a one-time fee for the e-SIM you want to download.
From reading the experiences in my Facebook Groups that Canadian travellers have had with Airalo I can tell you that travellers love it...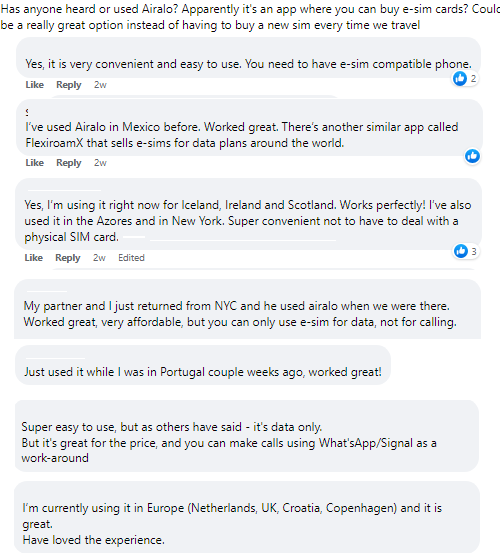 Reading through the last 100 comments about experiences with Airalo, 98 people had a positive experience using it in a wide variety of countries around the world.
One person found it difficult to activate. One other person discovered (too late) that their phone did not support e-SIMs.
TIP: Use discount code CANADA at checkout in the Airalo app or on the
Airalo website for an extra 10% off. (Keep reading for more info)
Other e-SIM Providers
Airalo is not the only provider of e-SIMs. You can also check out the e-SIM Database at www.esimdb.com which keeps track of e-SIM prices available from all providers, for every country.
Just type in the name of the country you want to visit and they'll show you the cheapest plans (per GB) from every e-SIM provider.
But Airalo has by far the best reviewed app and website for downloading e-SIMs and making the process easy.


Are there any downsides to using an e-SIM ?
The one downside is that e-SIMs can often be 'data only', which means no traditional voice calls or text messages, and you may not be assigned a local phone number. You need to receive calls and messages through a data based app.
Most people get around this inconvenience by installing an app like WhatsApp or Signal.
You install WhatsApp while still using your Canadian cell phone provider at home and tell your friends & family to contact you through WhatsApp at your Canadian number.
Then whenever you travel and change your SIM card (whether it's buying a physical SIM card or downloading an e-SIM) WhatsApp will ask if you'd like to keep your original Canadian number.
You say yes, and continue to receive messages/calls at your Canadian number through WhatsApp. Your friends and family don't need to do anything different on their end.
Of course there's a million other 'data only' apps these days for keeping in touch via voice, video calls, messaging, etc (Skype, FaceTime, iMessage, Viber, etc).


More About Airalo
Airalo was one of the first e-SIM marketplaces for Apple iOS and Android.
All of the e-SIMs offered by Airalo are data-only, which means you are not assigned a phone number.
You need to use a data based app for making voice calls, such as WhatsApp, Skype, FaceTime, iMessage, Viber, etc.
But what you do get is ultra-fast mobile data at cheap local prices.
You can purchase Airalo eSIMs through the Airalo mobile app or on the Airalo website.
Airalo has e-SIMs for over 190 countries, so you just keep the app installed on your device and can connect to cheap, local, mobile data plans pretty much anywhere in the world.


Airalo e-SIMs: Local and Regional Plans
Airalo sells 2 types of e-SIMs: local and regional.
The local e-SIMs are for 1 specific country, and are the cheapest option.
The regional e-SIMs allow you to connect while travelling through multiple countries in the same area, and cost a little more.
All of the Airalo e-SIMs are pre-paid and do not automatically renew, so there's no strings attached. You don't have to worry about cancelling plans or anything annoying like that.


Here are some pricing examples from the Airalo website:
Airalo Local (Country Specific) eSIMs
| | | | |
| --- | --- | --- | --- |
| Location | Data Allotment | Validity | Price |
| United States | 3 GB | 30 days | $11 USD |
| Mexico | 3 GB | 7 days | $9.50 USD |
| Italy | 5 GB | 30 days | $10.50 USD |
| Portugal | 10 GB | 30 days | $17 USD |
Airalo Regional (Multi-Country) eSIMs
| | | | |
| --- | --- | --- | --- |
| Location | Data Allotment | Validity | Price |
| Europe | 3 GB | 30 days | $13 USD |
| Asia | Unlimited | 12 days | $18 USD |
| Caribbean | 1 GB | 7 days | $15 USD |
| Africa | 1 GB | 30 days | $27 USD |
Airalo also has a Global e-SIM, but it doesn't really cover every country in the world. It works in 87 countries and is essentially a combination of the Asia and Europe regional e-SIMs with a few other countries thrown in.
As you can see you are usually able to buy enough data to last you anywhere from 1 week to a month while on vacation for about the same price as *one day* of roaming with typical Canadian cell phone 'roam like home' charges.


Use Discount Code CANADA for 10% off at Airalo
You can take an additional 10% off of your Airalo e-SIM order by using the promo code CANADA at checkout.
The 10% off code works for both new and existing Airalo users.
Airalo app: When you get to the checkout page, scroll down a bit and click on the 'Apply Code or Use Airmoney' button. In the 'Apply Code' box, enter CANADA into the box and click on Apply.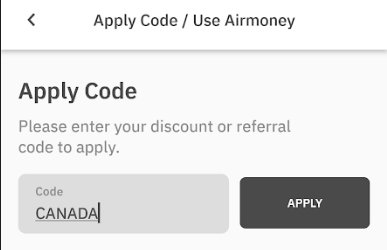 Airalo website: When you get to the checkout page, under TOTAL PRICE click on 'Redeem Referral or Discount Code' and enter CANADA into the box. Click on the 'Redeem' button to apply.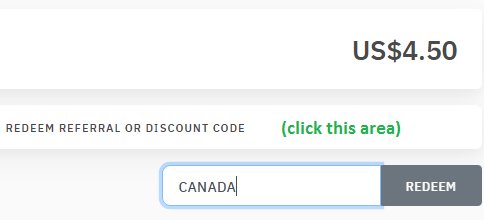 NOTE: You can also find Discount Codes that give you a flat $3 off your first e-SIM, which could be more than 10% off, since e-SIMs are so cheap.
If you have any friends with an Airalo account, ask them for their referral code, which helps both of you out.
Or if you can't find one, mine is: CHRIS5947


Common Questions
How can I figure out if my phone supports e-SIMs before I actually travel?
Airalo maintains a list of devices that support eSIMs, which you can find here.
I've seen more complete lists though, including watches and wearables, such as this one
Or you can just try Googling the name and model of your phone followed by 'esim' to see what info comes up.
Even if you're not planning to download or purchase an e-SIM right now, before your trip you can install the Airalo app and use it to see if your phone supports them.
If you try to purchase an e-SIM in the Airalo app with a device that doesn't support e-SIMs a large warning screen will pop up to let you know (before entering any payment info). So just try it well before your trip to see.
Can I use Airalo on a tablet or laptop?
Sure, as long as your tablet or laptop supports e-SIMs. See the list above. A number of iPad models support e-SIMs, as well as certain laptops & hybrid models from Microsoft, Acer, Asus, Dell, HP, and Lenovo.


What kind of speeds can I expect?
You can expect full, 4G LTE speeds in most countries. But note that some countries may only support 3G speeds.


Where can I see what local cell phone provider I'll actually be using with an e-SIM?
Go to the Airalo website and click on a country or region name. Then click on the 'Buy Now' button. A page should pop up with information under 'Additional Information'. Under the United States for example you can see that it's AT&T or T-Mobile....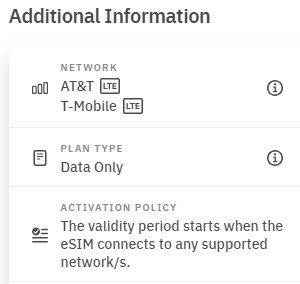 How can I be sure my Canadian cell phone carrier won't charge me those terrible roaming fees when I travel?
1. Make sure data roaming for your Canadian SIM card is turned off. "Settings," "Wireless & networks" and "Mobile networks." Ensure that the "Data roaming" option is unchecked.
2. Personally, I've found that doing the above is not always enough to be absolutely sure. Some Canadian cell phone companies will use any excuse to charge you their typical $10-$15/day roaming fee, including receiving or sending just a single incoming text.
To be 100% sure there's no way I can be charged their ridiculous roaming fees, I often physically remove my Canadian SIM card from the phone before travel.


Are there any other good providers of e-SIMs out there?
I went through a comprehensive list of every e-SIM marketplace and e-SIM network operator that I could find (about 50 of them).
Airalo

was the only e-SIM provider I could find that met two criteria:
• a relatively large number of downloads (100,000+)
• overwhelmingly positive reviews (average review score of 4.6).


Here are some of the next best e-SIM options that I could find...
Flexiroam: 500,000 downloads, review score of 4.0. Claims to support 500+ mobile networks in 190+ countries. Android - Apple - Website
Mint Mobile: 1,000,000 downloads, review score of 3.8. For U.S. travel only. See the comments section below for info on getting a free trial. Android - Apple - Website
Yesim: 50,000 downloads, review score of 4.6. Claims to support mobile networks in 137 countries. Android - Apple - Website
Visible by Verizon: 100,000 downloads, review score of 4.1. Contract based. Android - Apple - Website
Ubigi: 50,000 downloads, review score of 4.0. The app itself gets mediocre reviews (particularly the Android version). Android - Apple - Website
T-Mobile Test Drive: review score of 2.6. For U.S. travel only. Terrible reviews, but offers a free trial (30GB for 30 days. Available for iPhone XS or newer only. Apple - Website
Have you tried Airalo or another e-SIM provider?
Let me know what you thought of the experience.
Leave a comment below or contact me here.
Read more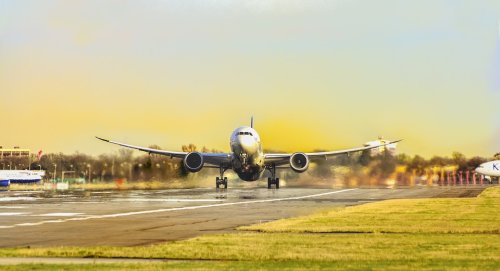 Read more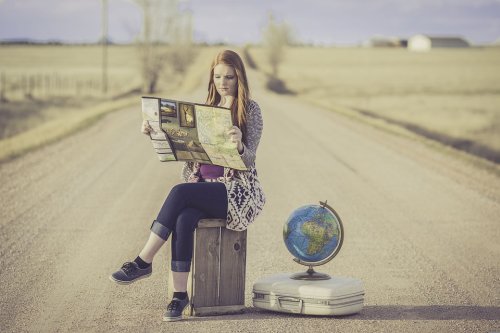 Read more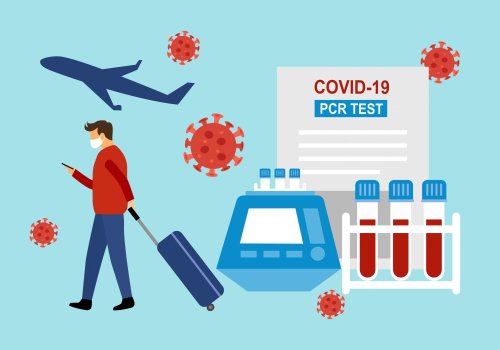 Read more




"Who will now be tested upon arrival into Canada?"
Read more


Read more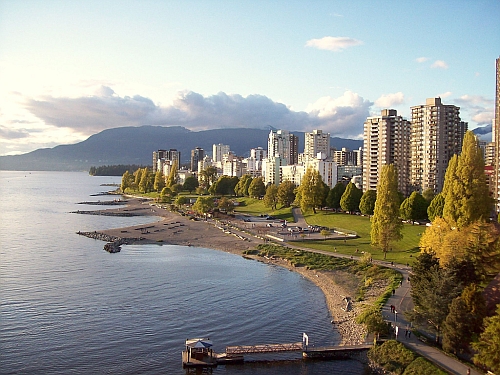 Read more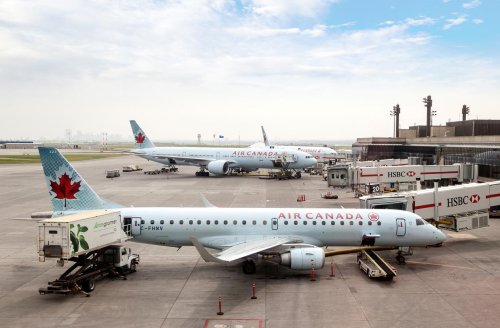 Read more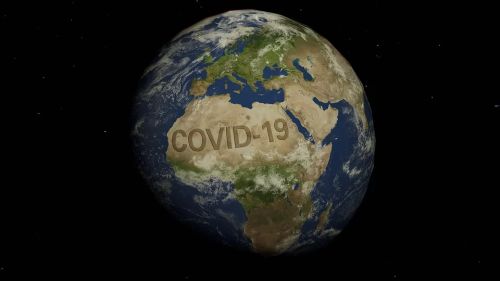 Read more